Progressive Dinner for the House of Hope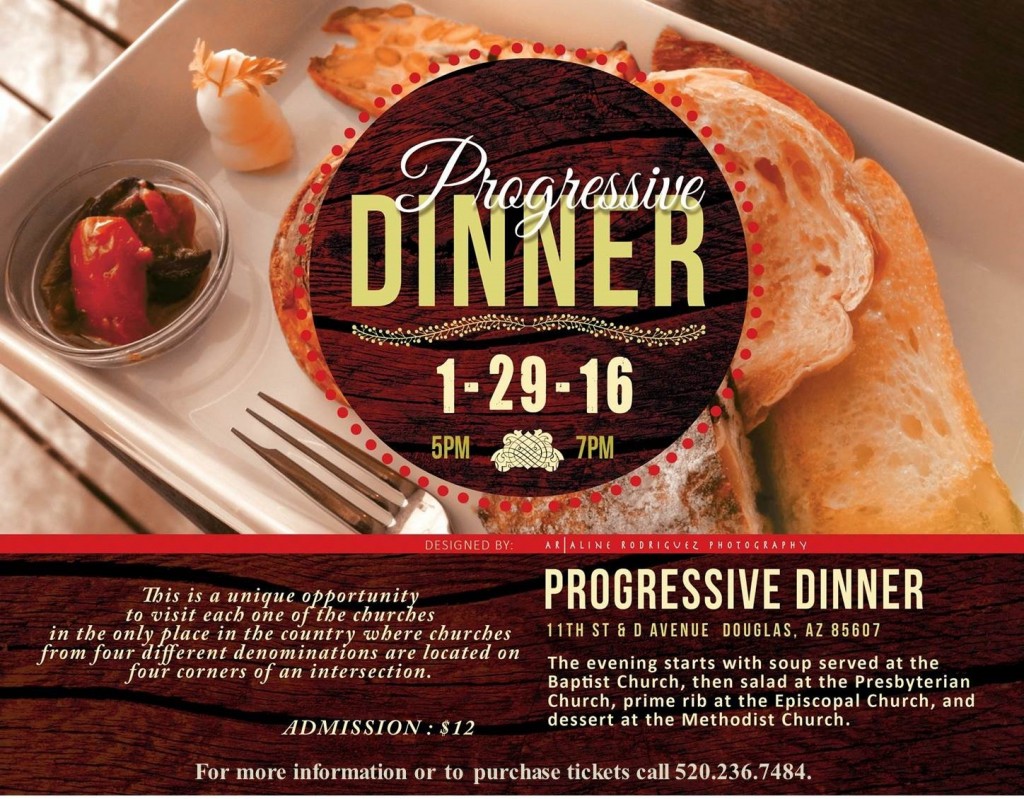 The progressive dinner benefits the House of Hope shelter in Douglas; it is a refuge for victims of domestic violence and ecumenically supported.
Anyone who does want to buy a ticket for the meal can contact Father Richard Aguilar he lives here in Sierra Vista Please login for this info.
If you can't make the drive to Douglas you can donate to this worthy cause by noting "House of Hope" on the memo line of your check.